A virtual experience dedicated to practical AI applications and advancements, from MLOps to Conversational AI to Enterprise AI
Join the conversation #reworkAI
CONFIRMED SPEAKERS INCLUDE
Sunando Das
Sunando Das leads the Predictive Marketing and Shopping Analytics global centre of excellence in the Consumer and Market Insight team at Unilever. As part of his role, Sunando works with a team of data scientists, data engineers, econometricians, insights specialists and a network of specialist agency partners to create data science/ advanced analytics solutions, deploy scalable global programs across markets and drive business outcomes with stakeholders across functions.
An accomplished speaker and thought leader, Sunando regularly publishes/ presents in platforms such as AI Summit, CIOapplications, Ad:Tech, AdMap, ARF Re:Think, Campaign, ESOMAR, Global Service Quality, Journal of Brand Management, i-Media. His work on AI algorithms for personalization strategies won the Research-Live Innovation of the year 2015 award, use of machine learning to uncover innovation platforms won MRS 2016 award for impactful insights. Sunando is a veteran data science practitioner with two decades of experience across strategic insights, adtech/ martech and consulting.
Sunando is an MBA graduate with B.S. in Statistics. He has Data Science IoT certificate from the University of Oxford.
Stavros Zervoudakis
With responsibilities of the Chief AI Officer, Stavros develops and delivers enterprise-wide AI Vision, and Strategy, leads hands-on development, and delivers integrated solutions. Strong business and technical acumen, with resilience in decision making and demonstrated ability in engaging and communicating with stakeholders. A thought leader with sharp focus on delivery, he develops and inspires multitalented teams, which collaborate and choose the best tools for the job, drive adoption, build models, and deliver AI solutions, for business value generation, while providing seamless integration, automation, and the best user experience, taking into account AI ethics and explainability. Example: 27 AI related projects within 2 years, across multiple business lines. 11 in production.

20+ years of multi-industry experience which includes solutions architecture, scalability, governance, machine learning, deep learning, NLP, data science, data engineering, building data-riven solutions and delivering business value. Stavros is an Adjunct Assistant Professor at NYU, an Honorary Appointee at the University of Exeter, has participated as a speaker at recent AI conferences, and has contributed to multiple peer-reviewed publications. Stavros is delivering Analytics and AI to production.

Supreet Kaur
Supreet is an AVP at Morgan Stanley. Prior to Morgan Stanley, she was a management consultant at ZS Associates where she automated different workflows and built data driven solutions for fortune 500 clients. She is extremely passionate about technology and AI and hence started her own community called DataBuzz where she engages the audience by sharing the latest AI and Tech trends and also mentors people who want to pivot in this field.
Chathuri Daluwatte
Chathuri is a data science and AI leader with contributions to paradigm changing initiatives including FDA's AI/ML framework for digital health. She currently provides leadership in AI and MLOps at Sanofi Chief Data Office. Prior to Sanofi, she spent time at US FDA (CDRH and CDER) and BioMerieux, pushing boundaries in life science industry using data science and AI covering multiple functional areas: R&D, industrial affairs, medical affairs, and pharmacovigilance. She adept at advancing capabilities for data and AI scaling-up with modern cloud-based technologies in agile. Chathuri has experience in building teams, platforms, enterprise standards and learning curriculums to inspire cultural shifts to build AI- and Data-Products at scale.
Kapila Mongo
Kapila is the Head of Data Science and Intelligent Process Automation at Bon Secours Mercy Health and has over 15+ years of experience in designing and delivering end to end data science and machine learning solutions. In her role at BSMH she is responsible for ensuring data science value realization in the $ 11 BN pro forma operating revenue / 50 hospital chain health system. Prior to Bon Secours Mercy Health, Kapila was leading the Data Science and Machine Learning solutioning for Healthcare across NA for Cognizant Technology Solutions. She has worked with Health insurance companies and provider systems across the US to partner with them on their journey of AI and Data science value realization. Kapila writes for Journal of AHIMA on topics related to Healthcare AI/ML and is passionate about using Digital technologies to Care for Caregivers.
Dominique Boucher
Dominique Boucher is currently Senior Director, Conversational AI Technologies at National Bank of Canada where he is responsible for the development of NBC's dialogue system platform from the technical side. His main interests revolve around the use of conversational interfaces to help optimize business processes in particular. Prior to that, he was the CTO of Nu Echo where he led the Omnichannel Innovations Lab, from both the business and R&D perspectives. He has been in the speech recognition and conversational AI industry for more than 20 years and holds a PhD from the University of Montreal.
Alexandra Ross
Alexandra Ross is Senior Director, Senior Data Protection, Use & Ethics Counsel at Autodesk, Inc. where she provides legal, strategic and governance support for Autodesk's global privacy, security, data use and ethics programs. She is also an Advisor to BreachRx and an Innovators Evangelist for The Rise of Privacy Tech (TROPT). Previously she was Senior Counsel at Paragon Legal and Associate General Counsel for Wal-Mart Stores. She is a certified information privacy professional (CIPP/US, CIPP/E, CIPM, CIPT, FIP and PLS), holds a law degree from UC Hastings College of Law, and a B.S. in theater from Northwestern University. Alexandra is a recipient of the 2019 Bay Area Corporate Counsel Award – Privacy.
Felix Bradbury
Dr. Felix Bradbury is an award-winning data scientist, and board-certified healthcare executive with over 30 years of diverse experience with global health systems delivery. He is an oncology RN who holds a Doctor of Science in Health Systems Management and Medical Economics from Tulane University. While at Tulane, he completed a doctoral fellowship in medical informatics at the Ochsner Hospital and Healthplan. Dr. Bradbury currently serves on the Programs Policies and Services Committee of the Board of the American College of Healthcare Executives. As an associate editor for the Journal of Healthcare Management, he handles editorial work relating to AI, analytic infrastructure, and operations research. He received the Regent's Award from the ACHE in 2005 and again in 2015 as well as MIT's Fire Hose award in 2020 for work in data science and machine learning.

As the AI Practitioner for the MITRE Corporation, a $9B per year Federally Funded Research and Development Corporation (FFRDC) – or 'think tank' – that traces its roots to MIT's School of Engineering and Lincoln Labs during WWII, he leads their work in the development of artificial intelligence solutions for clinicians. The MITRE Corporation sits at the intersection of leading-edge technology, industry, and academia with an express mission of "Solving the world's most complex problems".
Prior to joining MITRE, he was the executive data science and machine learning officer for the Saint Francis Health System, a top-20 IBM Watson facility in Cape Girardeau, Missouri.

Dr. Bradbury uses data science methods to enable provider and payor organizations to realize the value inherent in their existing data streams. He partners with health systems to develop flexible and scalable analytic strategies to create sustainable strategic advantage while improving clinical outcomes, reducing avoidable spend, and improving patients' experiences with healthcare delivery…all integral parts of the IHI's Triple Aim initiative and the re-engineering of the healthcare system so that patients, their families, healthcare providers, and the nation, can benefit.
John Lunsford
A User Experience Researcher in Safety, John earned his/their PhD in Communication from Cornell University in 2021, as well as an MS in Communication, an MA in Cultural anthropology, and BS in Political Science. A classical ethnographer by training, John has expanded an anthropological approach to encompass media studies, social physiology, political science, and urban design. It's from that mixed vantage that John considers the effects on and of technology on social process and structures; documenting for his PhD the legacy of for hire transportations' impact on the evolution of unequal access, its reflection of dominant societal priorities, and their impact on emerging rideshare and autonomous transportation systems. John's current work in the realm of safety blends a passion for wicked problems with the demand of real-world complexities impacting the transportation landscape.
Yariv Adan
For the past 10 years, Yariv has been leading products and product teams at Google Zurich. In his current role, he is leading the Zurich product team working on the Google Assistant. Prior to this role, Yariv worked on a wide range of products, including proprietary Google infrastructure, privacy and security, products designed for the Emerging Markets, and even the notorious non skippable ads on YouTube. Before joining Google, Yariv was an engineering manager in various Israeli start-ups and companies.
Alec Shuldiner
Alec Shuldiner, PhD., leads Autodesk's Data Ethics Program, a key component of the company's trusted data practices. He has a background in big data, compliance, and technological systems, and is an occasional IoT researcher and commentator.
Abhishek Gupta
Abhishek Gupta is the Senior Responsible AI Leader & Expert with the Boston Consulting Group (BCG) where he works with BCG's Chief AI Ethics Officer to advise clients and build end-to-end Responsible AI programs. He is also the Founder & Principal Researcher at the Montreal AI Ethics Institute, an international non-profit research institute with a mission to democratize AI ethics literacy. Through his work as the Chair of the Standards Working Group at the Green Software Foundation, he is leading the development of a Software Carbon Intensity standard towards the comparable and interoperable measurement of the environmental impacts of AI systems.
His work focuses on applied technical, policy, and organizational measures for building ethical, safe, and inclusive AI systems and organizations, specializing in the operationalization of Responsible AI and its deployments in organizations and assessing and mitigating the environmental impact of these systems. He has advised national governments, multilateral organizations, academic institutions, and corporations across the globe. His work on community building has been recognized by governments from across North America, Europe, Asia, and Oceania. He is a highly sought after speaker with talks at the United Nations, European Parliament, G7 AI Summit, TEDx, Harvard Business School, Kellogg School of Management, amongst others. His writing on Responsible AI has been featured by Wall Street Journal, Forbes, MIT Technology Review, Protocol, Fortune, VentureBeat, amongst others.
He is an alumnus of the US State Department International Visitors Leadership Program representing Canada and has received The Gradient Writing Prize 2021 for his work on The Imperative for Sustainable AI Systems. His research has been published in leading AI journals and presented at top-tier ML conferences like NeurIPS, ICML, and IJCAI. He is the author of the widely-read State of AI Ethics Report and The AI Ethics Brief. He formerly worked at Microsoft as a Machine Learning Engineer in Commercial Software Engineering (CSE) where his team helped to solve the toughest technical challenges faced by Microsoft's biggest customers. He also served on the CSE Responsible AI Board at Microsoft. You can learn more about his work here.
Vivek Verma
Mr. Vivek Verma is a Research Scientist with over a decade of experience working in sensors, semiconductors, pharmaceuticals, and automotive industry. He is currently working as Mid Data Scientist at Toyota Connected. He has also consulted startups in Artificial Intelligence and Data Science and helped to created Centers of Excellence in many universities globally. His interests lies in finding novel applications of AI in healthcare, automotives and sustainability. He can be reached out on LinkedIn and Twitter.
Apostol Vassilev
Apostol Vassilev leads a Research Team at NIST. His team focuses on a wide range of AI problems: AI bias identification and mitigation, meta learning with large language models for various NLP tasks, robustness and resilience of AI systems, applications of AI for mitigating cybersecurity attacks. Apostol's scientific background is in mathematics (Ph.D.) and computer science (MS), but he is also interested in social aspects of using AI technology and advocates for a comprehensive socio-technical approach to evaluating AI's impact on individuals and society.
Carolyn Phillips
Carolyn Phillips is a Senior Staff Machine Learning Scientist at Wayfair. She specializes in getting machine learning science research deployed at scale into engineering production systems. Carolyn is passionate about building elegant, simple, but pragmatic solutions that make innovating easy. With a PhD in Applied Physics and Scientific Computing from the University of Michigan, Carolyn began her career as a computational scientist at Argonne National Laboratory. She is ready to wax poetically about the self-assembly of icosahedral quasicrystals if asked.
Sarah Karam
Sarah is a Senior Manager of Conversation Design AI Development for the Self-Support and Modernization team at RBC. She has been at the bank for almost 5 years now and is responsible for designing and developing end-to-end natural conversational experiences for a virtual assistant that is being built in house. She is passionate about human-centric design, technology transformation and continuous learning.
View all Speakers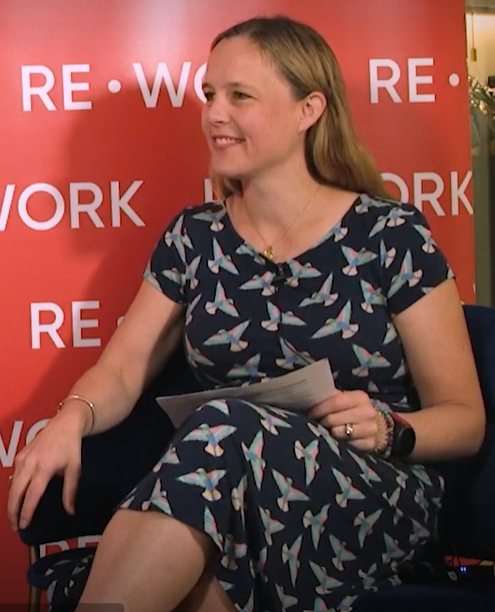 THE SUMMIT INCLUDES:
Presentations from leading AI & Machine learning experts

focusing on the latest advancements in AI & its application

In-depth interviews & fireside chats with experts, delving into their expertise on not only their current work but their expectations for developments, trends, and challenges
Panel discussions with speakers

which challenge viewpoints, highlight common challenges, and explore approaches from different industry angles

Access to all content on demand

, allowing you to work around the event schedule and make watching the content fit around you
Topics we cover
Scaling AI
Machine Learning Use Cases
Conversational AI
Ethics
Responsible AI
MLOps
Machine Learning Frameworks
Advancements in AI
Machine Learning Use Cases
Machine Learning Frameworks
WHY JOIN
The RE•WORK Virtual AI Summit is a chance to hear the latest technology advancements, practical examples of how to apply aI to solve challenges in cross-industry settings, business and society, and delve deeper into the work of leading AI experts in a series of presentations, panel discussions, interviews and fireside chats.
Extraordinary Speakers
Discover advances in AI, machine learning and deep learning from the worlds leading innovators. Learn from industry experts, researchers and academic leaders in advanced technology topic areas such as the current state of AI, MLOps, Conversational AI and Responsible AI and explore how the latest AI tools and techniques will impact industry and society through diverse applications
Discover Emerging Trends
The digital broadcast will showcase the opportunities of advancing trends in deep learning and their practical, real-life impact. Will smart artificial intelligence finally rival human intelligence? Learn the latest technological advancements & industry trends from a global line-up of experts.
Who Should Attend
Applied Researcher

CTO

Data Scientists

Software Engineers

Machine Learning Scientists

Developers

CEOs

Founders

Entrepreneurs

AI Engineers

Heads of AI
Join the discussion
20+ speakers

Leading technologists & innovators

On-demand access to all sessions

6+ hours of content

Global & Regional Streams

Discover technology shaping the future
Downloads
View the summit brochure and all the information you need to convince your boss that attending the summit will help future-proof your business.
CONFIRMED ATTENDEES INCLUDE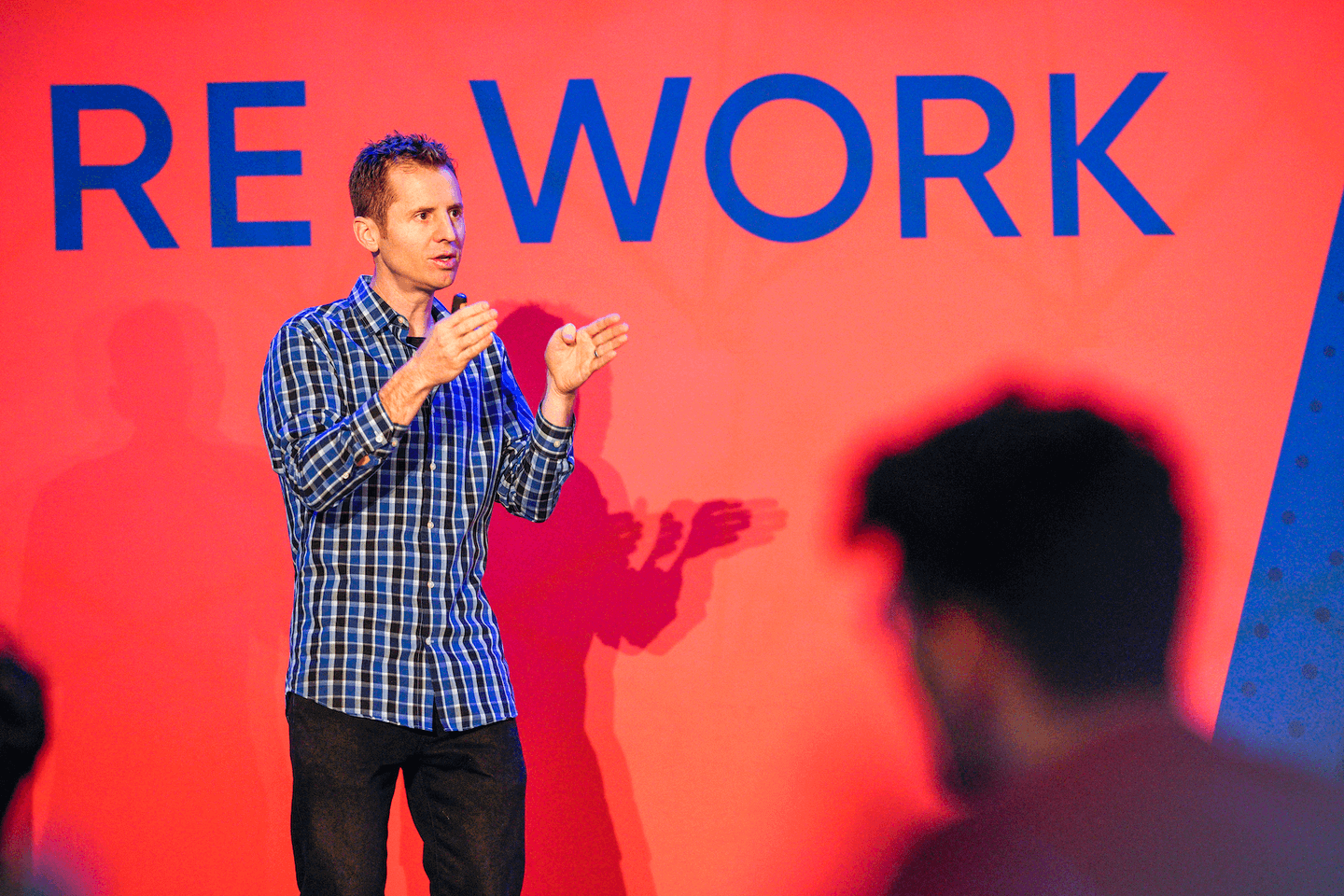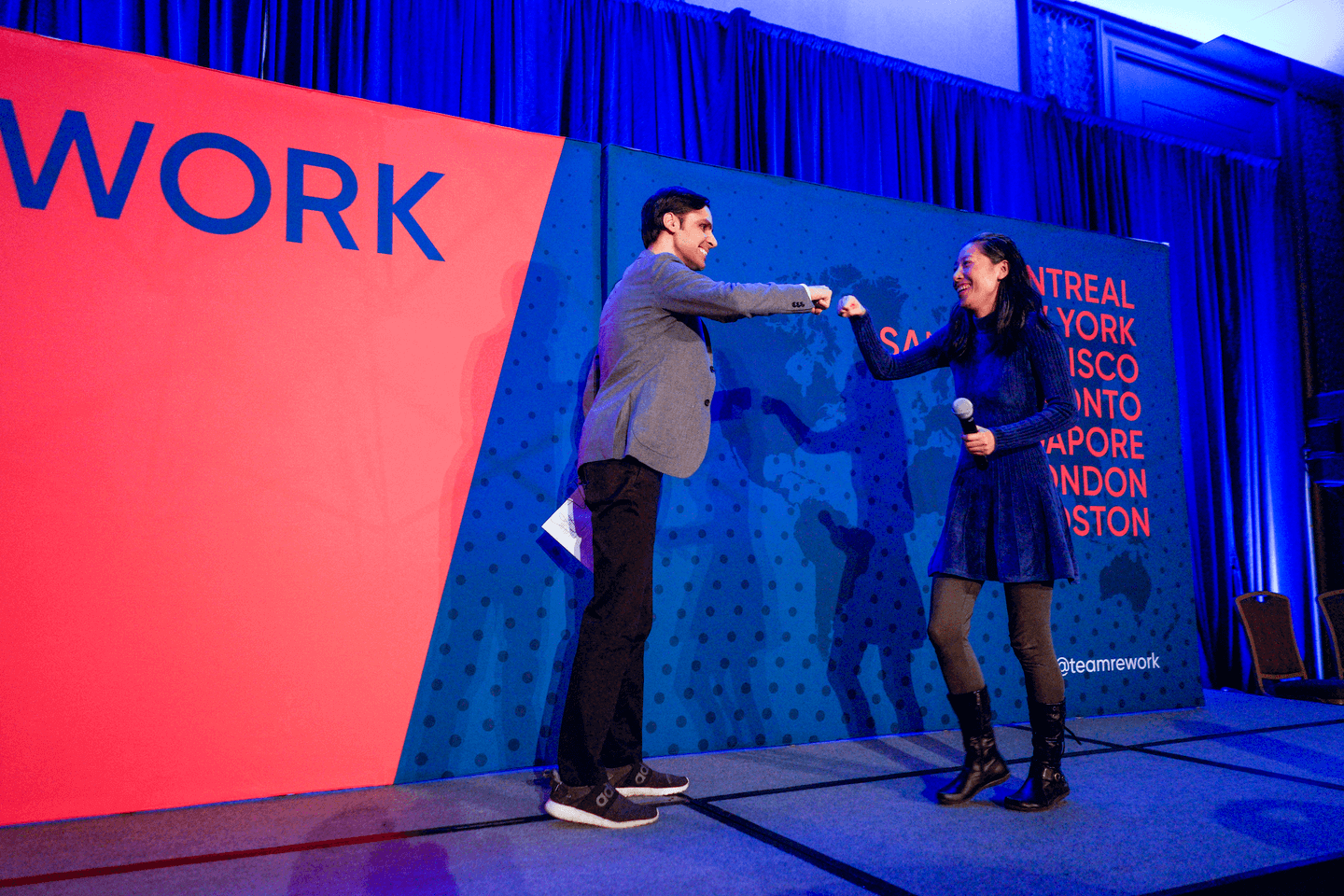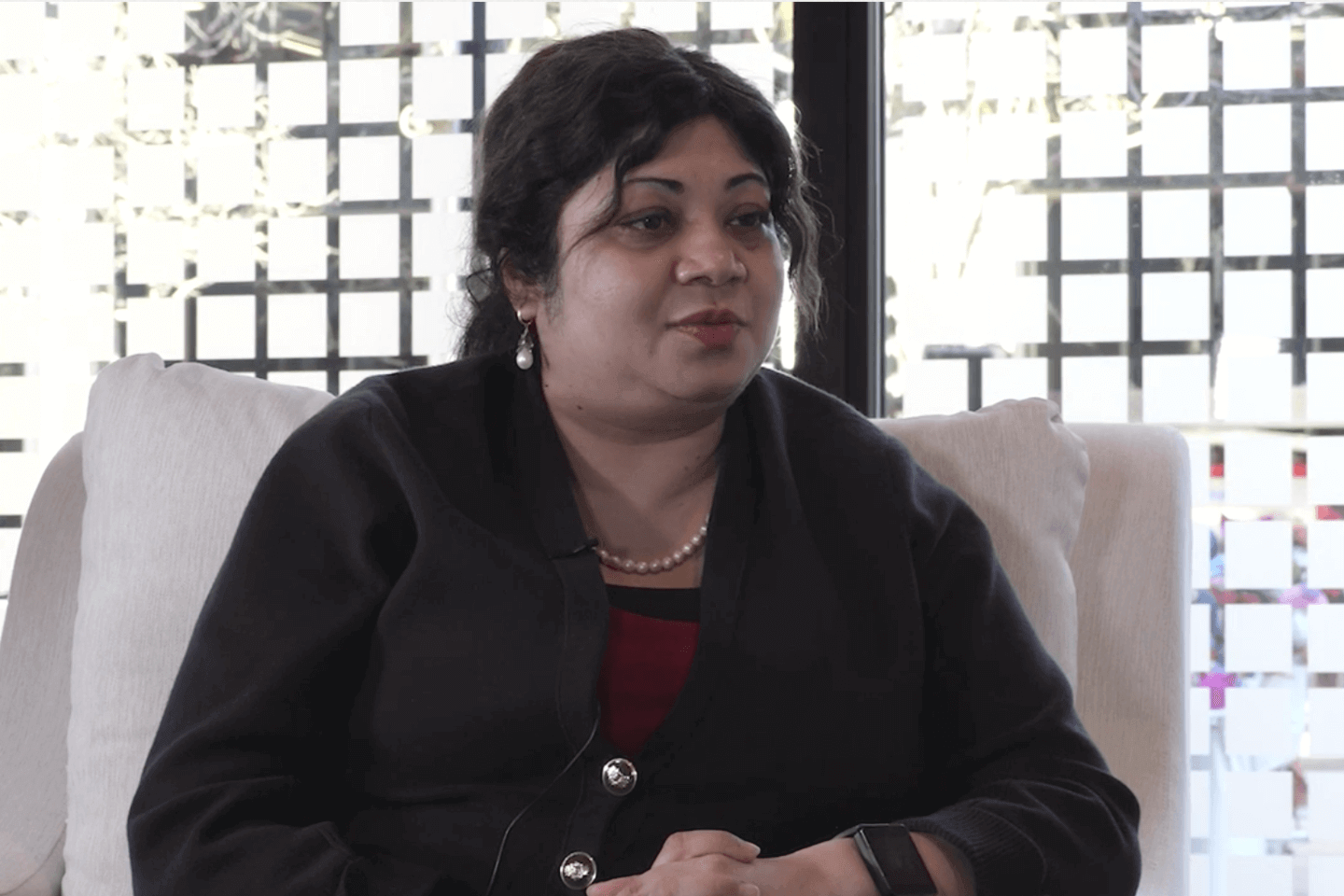 ANML- Learning to Continually Learn
Secure Deep Reinforcement Learning
Interview on AI Ethics & Bias with ML Expert
WHAT PEOPLE SAY ABOUT RE•WORK
Rebecca Johnson, Head of Research - NLP

"Really nice event...the speakers were excellent. Really inspiring! You have a fantastic platform also. Really impressed with all the nice features it has"
Jibin Liu, Software Developer Engineer

"Thank you very much for organizing such another awesome event! I've enjoyed the presentations and it felt home when chatting with friends during the event"
Rishabh Mehrotra, Senior Research Scientist

"Looking forward to future RE•WORK events! They've been impressive so far, in terms of speakers, content and organization"
Chief of Data, Analytics and Emerging Technologies

"Speakers were great. Rather than large conferences with many tracks, having a single track with clear focus and a few high-quality presentations is much preferable. Saves a lot of time weeding through the irrelevant fluff. Like the clean and simple but practical interface [virtual software]"
Andrew Clark, Principal Machine Learning Auditor

I can honestly say that was the best conference I've ever been too, and I've been to a lot of audit and data science conferences! Looking forwarding to talking with you again soon and attending another!
Machine Learning Engineer

Always fantastic to be in a room with so many inspiring and amazing women, sharing knowledge and having conversations about our experiences in tech and actively making space for diversity in AI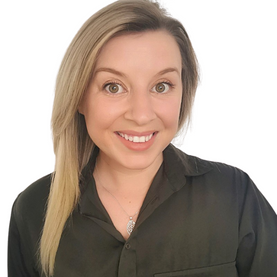 Event Organizer
/
Katie Pollitt
Head of Production
Our events are all carefully created from scratch. The whole process from research to post-production is crafted by our team, so we are always available to assist with any queries! We look forward to meeting you at the event!
Get your ticket